RIP: Jerome Heckencamp, Computer Expert Extraordinaire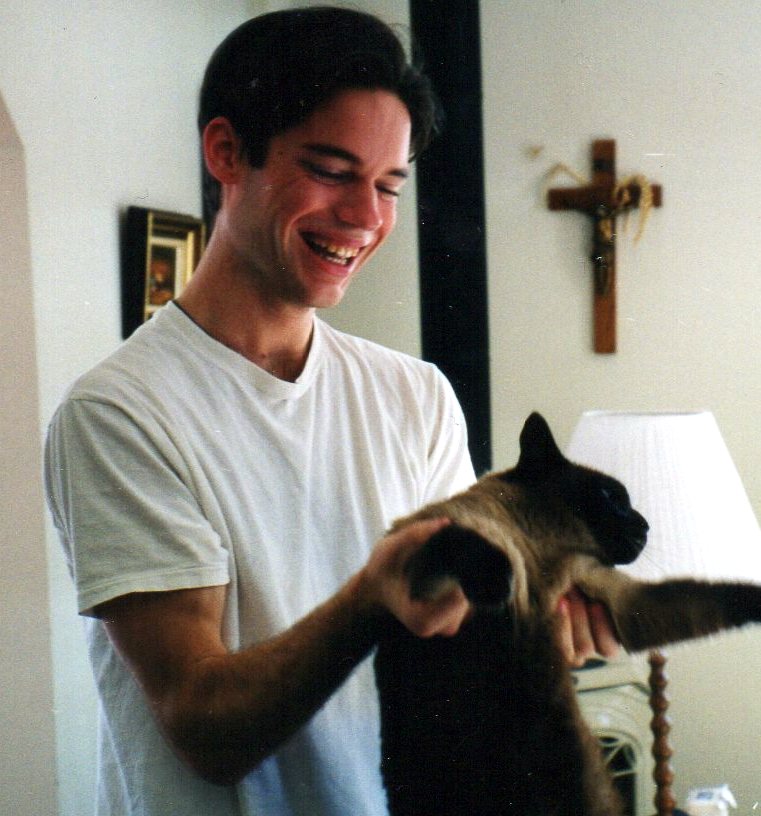 Asking for prayers for the soul of my friend Jerome Heckencamp, brother to Catholic YA suspense author
Therese Heckenkamp
, who passed away this week. I became acquainted with Jerome when I was writing my fifth Fairy Tale Novel,
Alex O'Donnell and the 40 Cyberthieves
.
For some months I had been looking far and wide for someone to give me very specific technology advice: Jerome proved to be a gold mine, and mo
re than willing to share his knowledge. He spent countless hours writing me detailed emails about cyber technology and hacking techniques, called me on the phone when I was confused about certain details to make sure I got them right, and proof-read the manuscript to make sure I got every / and ; in the code correct. So I feel safe in saying that this novel would not have been even half as good without his enthusiastic input.
This past month, I contacted him again to ask for help with a new
Fairy Tale Novel
featuring the return of the cyberthieves. He not only sent several detailed emails: he also made time for an extended phone call to help me out. As we chatted, I asked how he was doing, and he mentioned he was sick but brushed off the question, asking instead about my family and my books. I later found out he was in the last stages of the illness that would take his life, but he didn't want me focusing on that or worrying about him. He was more interested in other people (including telling me about how his sister and her family were doing) and in expressing enthusiasm for my new book. I hung up the phone feeling encouraged and connected, and I believe that was how he wanted me to feel. I thank him now for that gift, and when I finish this new novel, I'm planning to dedicate it to his memory. Thanks, Jerome.
As the obituary says, Jerome had a difficult life, but emerged through it with his Catholic faith intact and strengthened, and expressed it in a selfless concern for others. He will be much missed. Please join me in prayers for his soul and for his family and encourage them in the faith in Christ that we share.